Sale price
$17
Regular price
Unit price
per
Description
Rinaldi Confectionery produces nougat in the Italian 'Torrone' tradition. When the Rinaldi family came to Australia, they found exceptional quality honey and nuts and envisaged making some of the best nougat in the world.
You can tell that it's one of the finest nougats as it has a silky mouthfeel, you can taste the honey and the nuts are always crunchy and clean.
Made in South Australia, Rinaldi nougat is made with the traditional ingredients of honey, nuts and egg white.
Rinaldi don't use glucose syrup or invert sugar syrup. These are not traditional ingredients for quality nougat and they contribute nothing to the flavour.
Feel like adding a nougat to a beautiful gourmet food hamper? Well this is the perfect choice.
View full details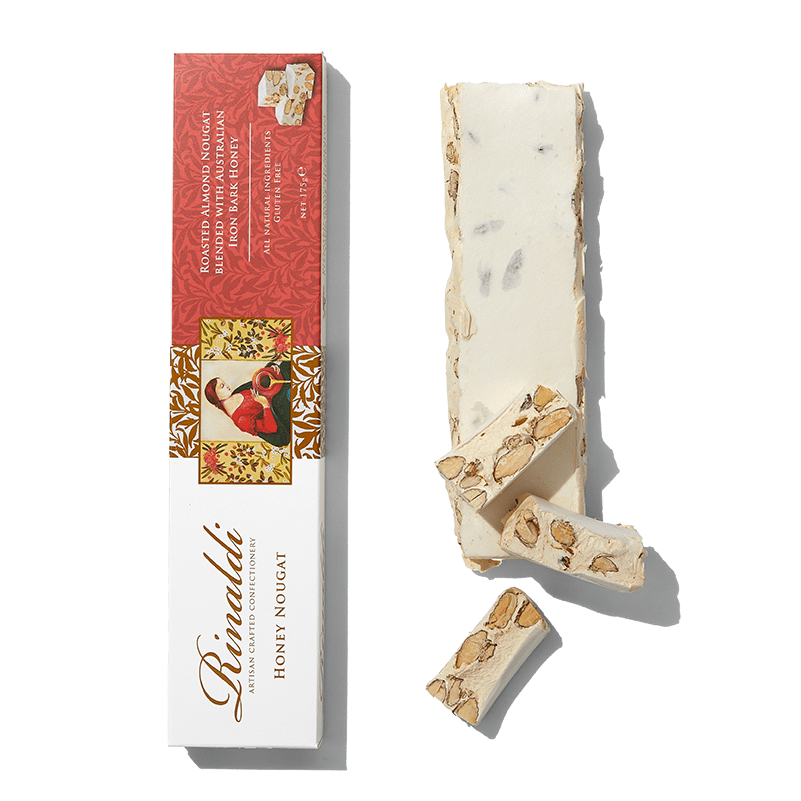 Speedy delivery Australia wide
Add monogram