Our Latest Blog Posts
This is the Ultimate Beauty Report. Predicted by the beauty queen herself, Kylie Jenner, we've realised, we've educated ourselves, and we have grown. Ironically, you can read how crazy contouring is dead, and why it's ok to embrace those rebellious skin days. This, is the ultimate 2018 Beauty report... We've all been there, the beauty-hole, the Pandora's box - but for beauty trends. First you're just reading a simple article on how to dry body brush, then you're reading all about lymphatic drainage, and a few minutes later,  you're on i-herb attempting to buy a kilogram of pure aztec clay shipped from some place I have never heard about. Been there, done that, got the credit card statement. The key message here: Education. We all do our research. We know how to read the back of our skincare products, and know every acid under the sun from hyaluronic to niacinamide. No quick marketing scheme can buy us out that fast. Our average Mecca shopper is a beauty guru in their own right, with an abundance of resources at our polished fingertips. So first, lets talk beauty news.  Not that this should be in any way, shape or form a "trend", I must highlight the continuation and expansion of inclusivity within the beauty industry. In my opinion, it is far more superior than any superficial trend. What's the point of a trend if  everyone is not included? The average beauty consumer as mentioned primarily is becoming infinitely more aware of the ethos behind brands (big or small) and their marketing - companies are often coming under intense, multi-faceted scrutiny for launching anything other than the best in terms of shade ranges and formulations. Our standards, and desires, are higher than ever - and there's absolutely nothing wrong with that. One of the biggest wrong doings of 2018 was the launch of Tarte Shape Tape Foundation, which was set to be one of the biggest drops ever, however it is safe to say everyone was bitterly disappointed, albeit enraged at the dismal shade range. 50 shades of white, anyone? This can be juxtaposed with one of the most successful brands of 2018 - the launch of Rihanna's own Fenty Beauty- released September 2017. It made it's mark in 2018 with an absolute bang. The music mogul turned her eye to the world of make-up and no one was disappointed! With an astonishing 50 shades of foundation, an equally stunning array of cream matchsticks (all in varying undertones, naturally) and the infamous universal Fenty Gloss, Rihanna paved the way for minimal powder, ultra glow and the return of the GLOSS - all whilst being one of the most dynamic and inclusive brands of the year. This too was made manifest in her Savage X Fenty lingerie line - but that's a whole other story.  Inclusivity continued with the Make -Up Forever launching an impressive 60 shades of foundation and there were many other collaborations with youtubers Alissa Ashley for NYX and Jackie Aina with Too Faced. Congratulations. Now we have our morale, lets talk face.  Blush is for more than just the apples of your cheeks. Galliano has made a come back with using blush as a bronzer, not just in your conventual coral to bronze hues, but with sunflower yellows to cobalt blues, the graphic eye has transitioned to the sunset cheek. Although it is an avant-garde look for the runway, it has been re-incarnated to bright blush in orange-tones for the day - think statement eye but for your cheeks. Cute.   That being said, less is more. It's no longer about that dreaded contour, mascara, false eyelashes, pencilled in brows plus eyegel. Plus white creamy sticks 'highlighting' the outside of your eyebrow. Big no. So, I'll ask you once, step away from the powder -the baking is to be kept strictly in the kitchen.  I must admit, I never liked these trends as you can probably tell, but I'm glad we are no longer painting ourselves brand new faces. We have Facetune for that now-  if that's your vibe. Anyhow, there has been a divergence from the "insta-brow" and liquid lipstick combination. Additionally, the copious amount of setting powders and matte formulations that flooded the market a season or two ago are being replaced with more sheer, lightweight, luminous and glowy products - bye bye baking, say hello to cream blush, highlighter, eyeshadow and so much more! Glossier and Milk make-up are endemic of this "your face but better" mantra, and continue to reign supreme when it comes to some of the most beautiful cream products on the market in addition to Hourglass, Chantecaille and Becca. A noteworthy improvement to Glossier's Wowder, Skin Tint and Stretch Concealer, their previous, minimal shade range has now be improved to twelve shades - it is an improvement, but I am eager to see an expansion in the future. If Rihanna can do it, you can do it. With this everpresent trend of 'glow', sometimes its hard not to still feel oily. Sometimes, even an extra layer of coverage (me). These two new products have gotten everyone talking. Rae Morris' 'Invisible Powder' - literally, an invisible powder blurs pores and keeps you sweat free for yonks. No. Baking. Required. Then, the Kosa's new facial tint has the coverage of a foundation, goes on in an oil-based blend, and looks like your skin. But better. This dynamic duo is the ultimate buildable coverage with a natural finish to achieve the above trend: Looking like yourself.   Thanks to Rihanna, there is a huge return of the glossy lip made. There's no better illustration than consumers veering away from Kylie Cosmetics infamous liquid lipsticks, that skyrocketed to her 900M worth. The gloss creates a more refined, clean finish. Lets not draw ourselves false lips, shall we.  But, gloss isn't just for lips, it's been used on the eyelids to create a chic look - want to level up? Pair it with slicked back hair and a fresh face for a wet look. This leading-edge come editorial aesthetic is best left for the photo shoots and catwalks - its creases like crazy! If you know how to wear it, please notify us immediately.   The power of negative space is not just on a photograph, but on your face also. Yes, freshness is extremely in, minimal make-up indeed, but, do you dare to go bare? It's swept its way from 2018 into 2019, recently with Paloma Elsesser for Unconditional Magazine. Here, its paired with a black, thick wing, but feel free to add into a graphic eye or a blue lid of any hue - 2018's greatest and boldest eye moves. This brings us onto our next trend of monochromatic make-up looks. It's turned into a classic staple, as you would match a black bag with black shoes - it's impossible to get wrong.  Products that work for more than one facial region - even better! Use your lipstick as your blush! As always, everyone's favourite warm-toned eyes are omnipresent, with the launch of several successful palettes: such as the Anastasia Beverly Hills Soft Glam palette and the Urban Decay Naked Heat palette - pair this with feathered brows, and it's a match made in heaven.   Let us know here what you think 2019's biggest beauty trends will be!  Published on 31/03/2019 by Leonie Henzell CEO beauty's got soul.

Read more
Choose from our unique curated baby gifts and hampers.
Whether you need a newborn baby gift for a baby boy, baby girl or a unisex gender surprise; Soul Baby Gifts has all of your Baby Shower and newborn baby gifting needs covered.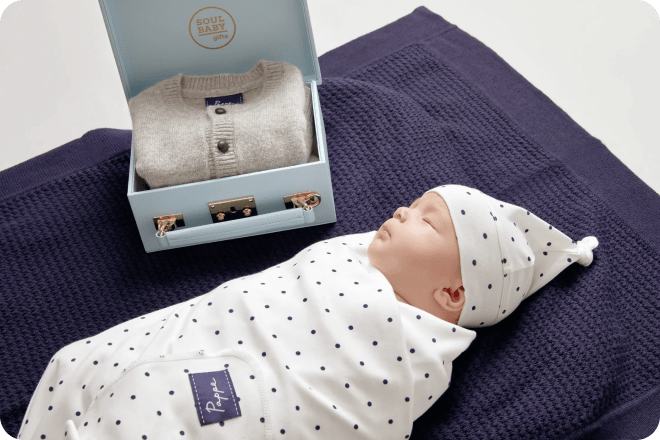 Build your own baby gift hamper with our 'Build a Gift' system online.
Choose your packaging. We have the most exclusive and luxurious vegan leather suitcases and drawstring bags.Our sustainable suitcases make for the best Keepsake Boxes and memory boxes to keep your baby's sweetest little treasures.
You can completely personalise the baby gift packaging with customisable gold foil monogramming. We have 5 signature Soul Baby Gifts' fonts to choose from. See them on the screen to see what your baby gift will look like.
The best part about Build A Gift is that you choose the items to go in your baby gift. You get exactly what you want. Stay on budget by editing what goes in the baby gift.
Add a beautiful gift card message that we will print onto a gift card.
Checkout and get ready for your delivery!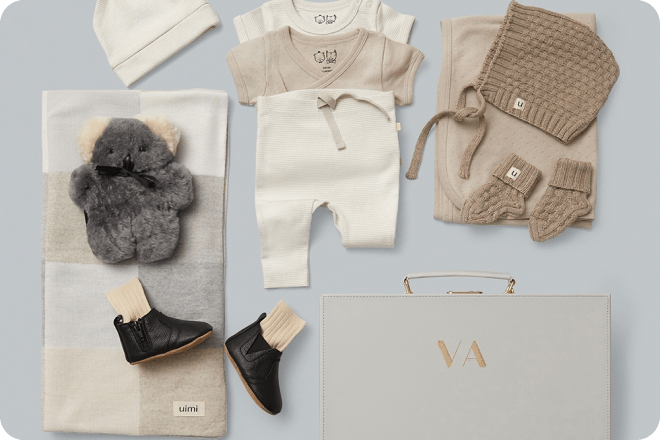 Luxurious Baby Gifts with high quality baby offerings.
We love the brands we choose. They produce baby goodies of the highest quality and they are making good sustainable choices for our precious planet. You will see lots of organic baby clothes, bibs, blankets, swaddles, muslin wraps, knot hats and comforters. We try to buy organic. We love our Uimi merino wool Blankets made in Australia. Our suitcases and drawstring bags are vegan leather and are a huge part of the gift. This won't be thrown out like cardboard packaging from most other baby gift hamper companies. Think special! Think Wow!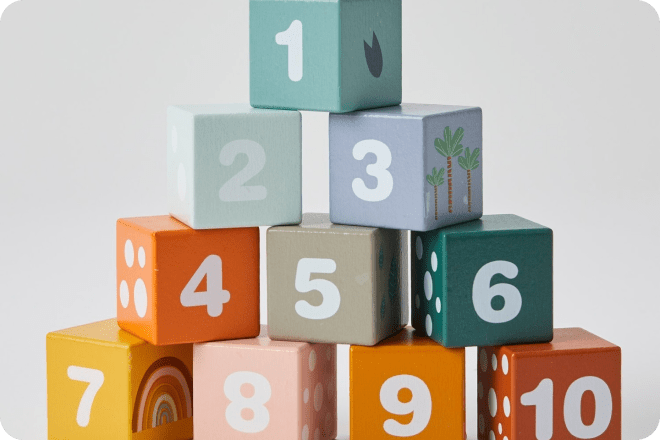 Be known for sending the best baby gifts ever!
It's important what people think about your gift choice. It's so nice when someone actually LOVES the gift that you have lovingly created just for them. We give you the opportunity to infuse your knowledge and understanding of what they love when you order with Soul Baby Gifts.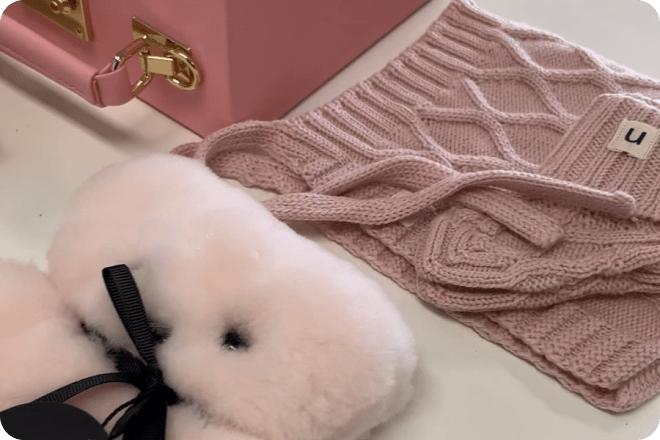 Same Day Delivery in Melbourne on Weekdays and Saturdays is now available. Reliable, Experienced and Professional Delivery Service.
Yes, it's true!!! Place your order before 1 pm on weekdays and 11am on Saturdays for delivery in the afternoon. Choose the Same Day Delivery option in the checkout for $20. How amazing is that? This is great when your bestie has a baby on Friday afternoon or you just can't visit. Do you want to be the first person to send a luxurious and unique personalised gift? How impressive would that be? See the full list of suburbs and Hospitals here.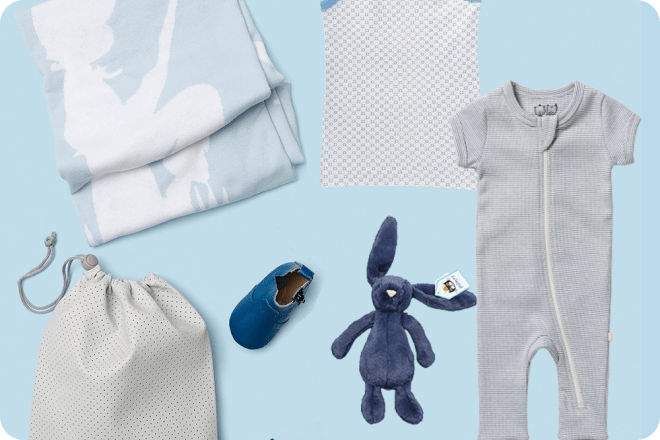 Australia Wide Delivery is FREE when your gift is > $100.
Yep, that's right. FREE Delivery is available when your gift is > $100 and your order online. If your gift is < $100 the delivery charge is $20 for next business day delivery and $15 for 3-5 days delivery, depending on the location. Melbourne, Sydney, Canberra and Adelaide deliveries are all generally delivered on the next day. Hobart, Perth, Brisbane and Darwin can take between 2 and 5 days. Our gifts come with complete order tracking every step of the way, so you will know exactly when your gift is packed, ready for pick up, with our courier and delivered. Rest easy babe! All backed by lovely humans ready to help you on 1300 952 950 or live chat below.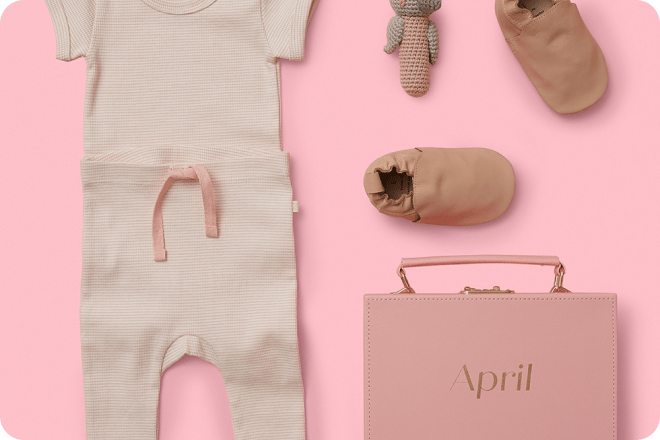 Professional and Experienced.
We work closely and professionally with our customers and can provide a level of customisation, flexibility and experience that will leave you feeling like you have made the right choice.
Unique Baby Gifts - Baby Hampers Online Australia | Soul Baby Gifts
There's no happier occasion than the arrival of a newborn. And to celebrate this moment, we offer baby gifts online.
Chances are that the new parents already have the cot and pram sorted. We have attractive gifts that can be cherished forever. You'd probably want to buy something that's never enough – something like baby clothes or toys.
At the Soul Baby Gifts store, you can find adorable baby gifts online in Australia. We can monogram them and create personalised presents. Whether you're looking for gifts for a baby boy or a baby girl (or even unisex gifts), you'll find them all in our store.
You can also have your own customised hampers. Let us know which products you like and we will create a gift box for you and add a beautiful card in it. Our new baby gifts online are totally adorbs!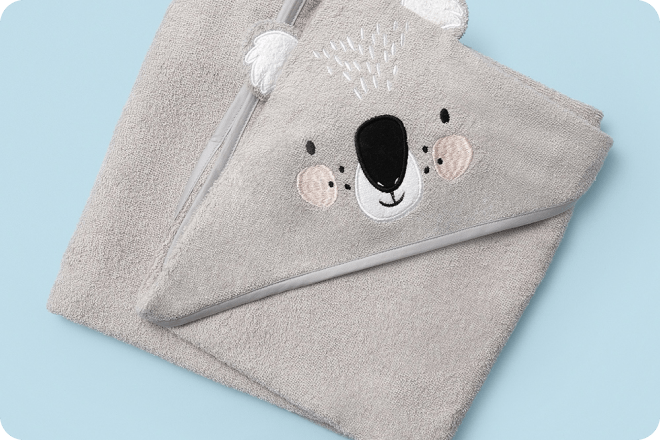 Get designer baby gifts online
At Soul Baby Gifts, we understand that you don't want to compromise on quality. Whether you're looking for a luxurious and rich look or a comfortable and cosy feel, we have them all.
Here are some of the baby gifts you'll find in our store.
- Baby swaddles and wraps
- Baby woollen blankets
- Self-care products for the new mum
- Plush toys
- Baby accessories
We understand the baby's delicate skin needs extra care and we make sure we keep the little one pampered. Right from packing the products to monogramming the box or bag, we ensure your loved ones get a personalised and beautiful gift they'll remember and treasure forever.
We have some unique and funky gifts in our collection as well. Check out our entire stock and we're sure you'll fall in love with our products.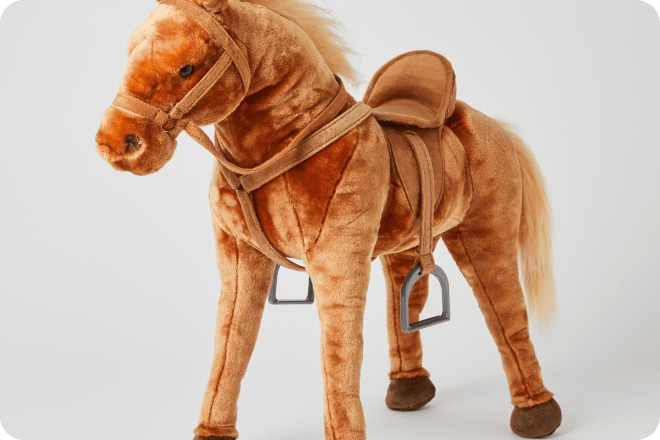 How to buy baby gifts online in Australia
Ordering from us is very easy. Select your preferred items and place them in the cart. If it's a customisable gift, you'll be asked to enter the text and the font style.
Once you've done that, you can make the payment and the product will be shipped to you. We accept PayPal and credit cards. We offer fast delivery and shipping will be free for orders above $100. We also offer same day deliveries within Melbourne. We are available on social media and you can follow us on Facebook and Instagram to get regular updates. You can chat with us at 1300 952 950. You can also email us at heybabe@soulbabygifts.com.au.