Sale price
$15
Regular price
Unit price
per
Description
This is for the lovers of Australian animals and our great Outback. Halcyon Nights is such a creative and beautiful baby clothing brand.
Halcyon Nights Outback Dreamers Lunar Baby Hat is made from super stretch cotton with an elastane mix
Size 3 to 6 Months
The Outback Dreamers design was created in collaboration with Min Pin Design.Halcyon Nights brings to life the imaginations of Kym, Reuben and their two little girls. Hours spent together at the kitchen table drawing the funny and fantastical is where this young family's modern take on baby wear & bedding began.
Each range has been designed with Australian artists to inspire the imaginations of children and parents alike.
Halcyon Nights invigorates kids' creativity and takes parents back to a time when everything was fresh, colourful and new.
View full details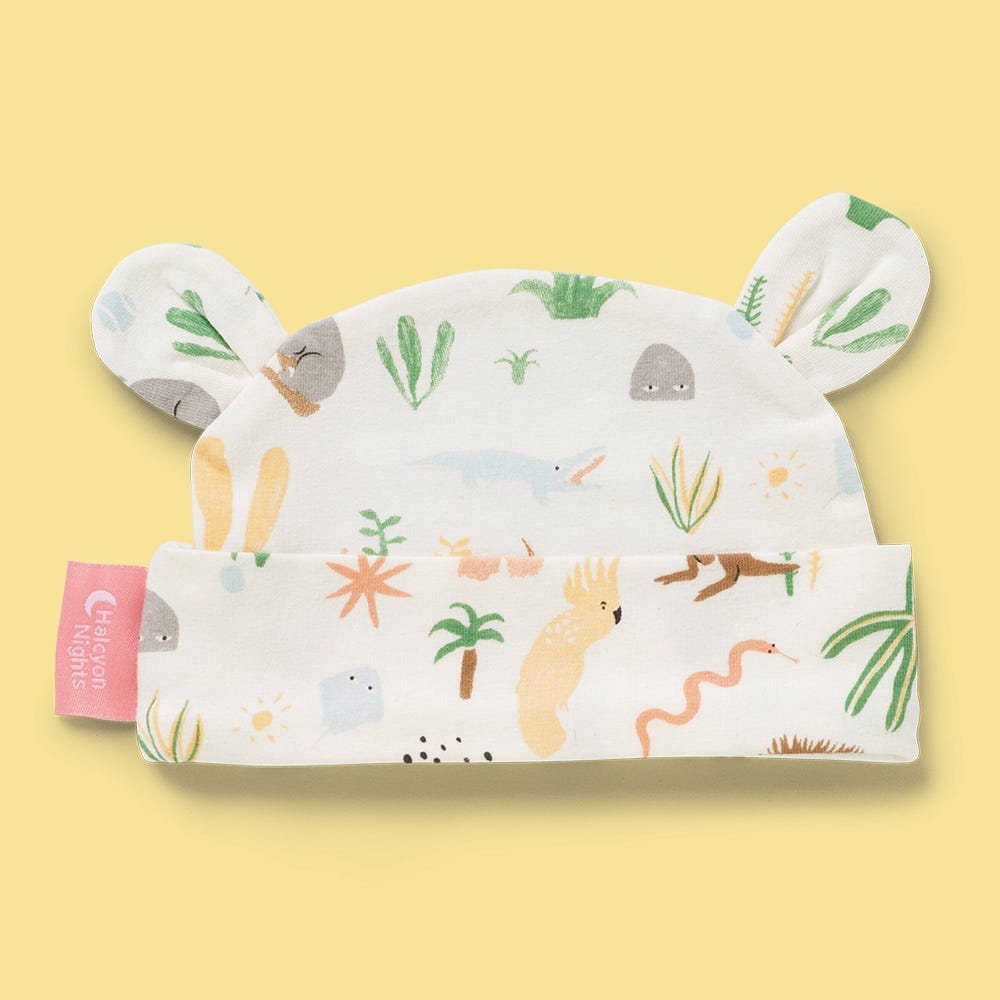 Speedy delivery Australia wide
Add monogram