Sale price
$175
Regular price
Unit price
per
Description
Glenmorangie Nectar D'Or 12 year old Single Malt Scotch Whisky.
The sumptuous Next D'Or, special reserve whisky, is aged first in American oak bourbon casks for smooth, fruity notes. It is finished in hand-selected wine casks from Sauternes, the most famous and ancient sweet wine-growing region of France.
These rare casks bring layers of mellow sweetness to Glenmorangie's renowned smooth style. Non chill-filtered for enhanced aroma and texture. Nectar D'Or is enjoyed around the globe.
Of course you can serve on ice in the company of a fellow fireside companion or..
Try this cocktail called The Original
Serve in a Highball glass
50ml Glenmorangie Whiskey
100ml tonic water
15ml elderflower cordial
Garnish with a lime twist.
Pour Glenmorangie Original over cubed ice into a glass, add elderflower cordial and charge with tonic water. Finish with a lime twist.
This whisky is beautifully gift boxed and is a great gift for a special scotch whisky loving human. Add pecan brittle, chocolate cookies and chocolates coated hard nougat and you have a fabulous gift. We will bundle these together in a vegan leather bag. Voila!
View full details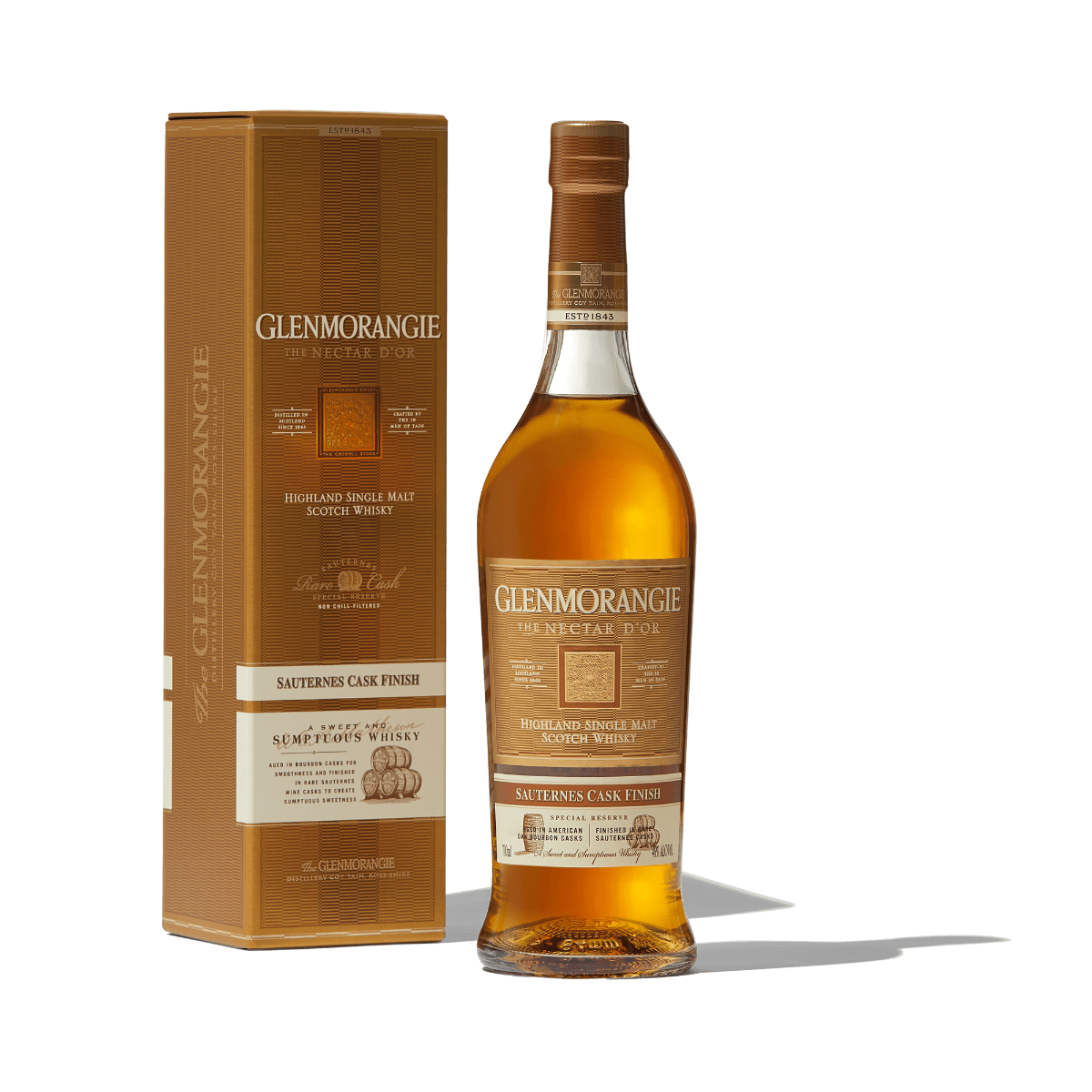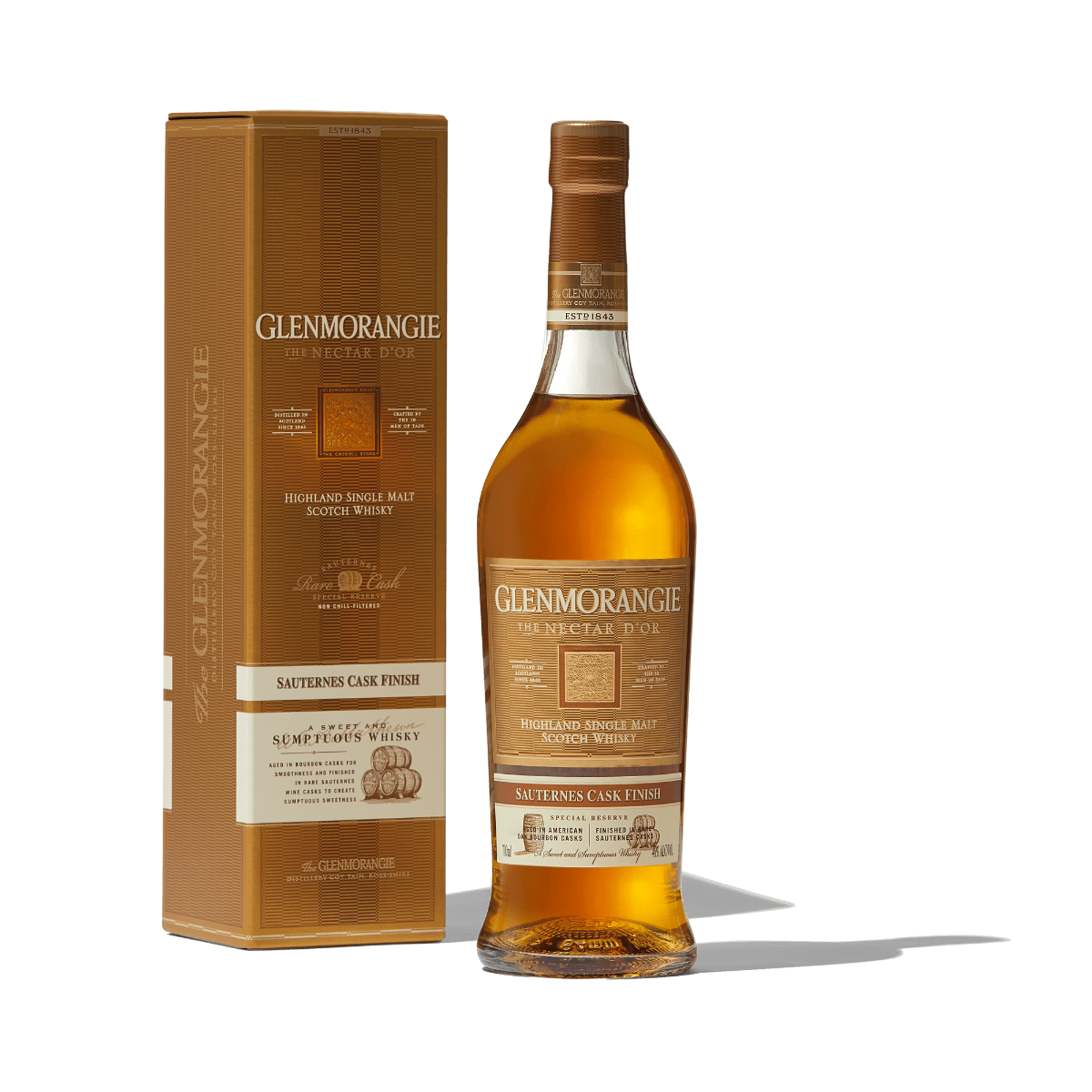 Speedy delivery Australia wide
Add monogram