Sale price
$14
Regular price
Unit price
per
Description
Nip it in the Bub Nappy and Barrier Cream 90g
No ifs, just happy little butts with this swipeable hero that comes to the rescue of cranky little skin. Blowout after blowout,Bunjie's plant powered barrier will not be defeated by damp little nappies!
Formulated with Probio Oat.
Like Kombucha for the skin. Our super smart microbiome & barrier booster supports naturally stronger, naturally happier little skin from day 1.
Colloidal Oat
Loved for generations (a bit like Weetbix) & full of natural goodies to make sure that hungry little skin starts life strong.
Tasmanian Mountain Berry
Our homegrown aussie super-hero that we think little skin all over the planet deserves to meet. Keep skin calm & berry on.
Moringa Oil
An A-list moisturising celebrity that keeps little skin oh-so-soft & protected.
View full details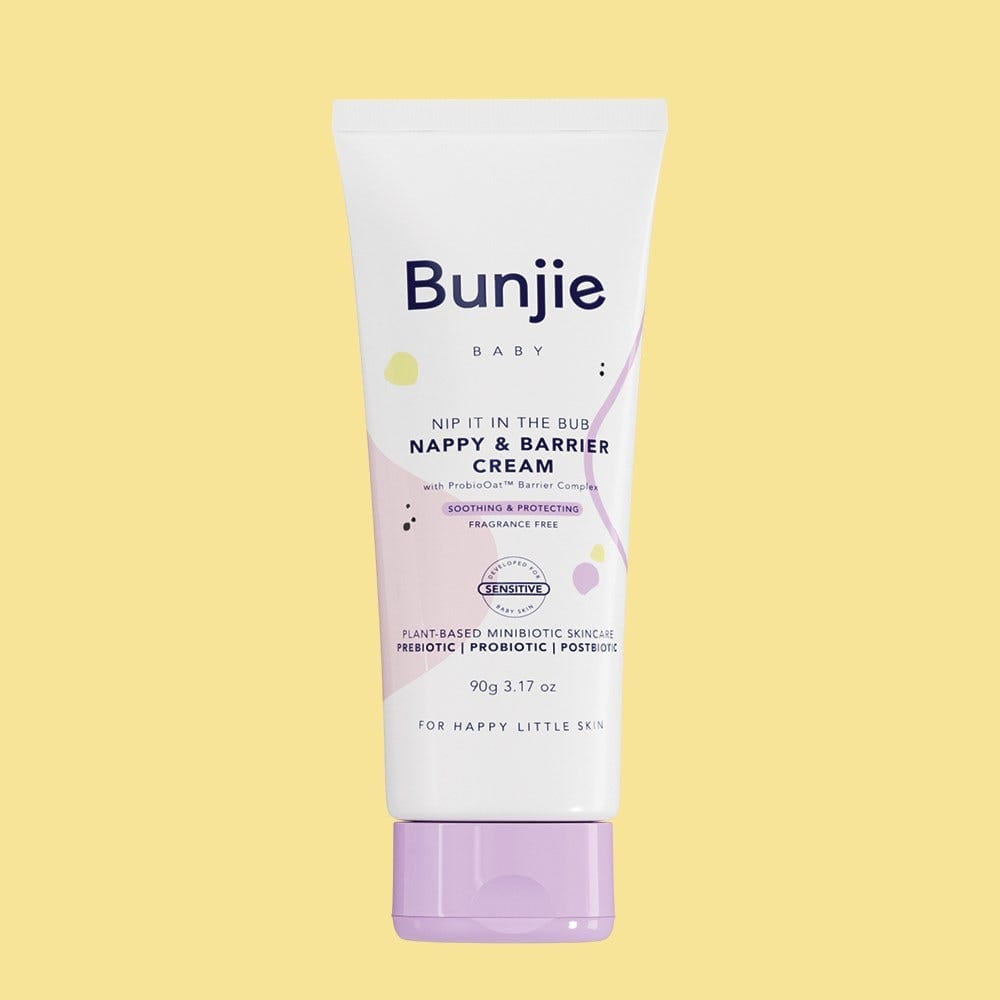 Speedy delivery Australia wide
Add monogram