Sale price
$18
Regular price
Unit price
per
Description
Purebaby Teething Toy and Rattle made from Beech Wood
This gorgeous little natural wooden teething ring is fantastic for soothing sore gums. Your baby can easily wrap their tiny fingers around it. It also helps to develop the hand/eye coordination as your baby learns to bring the teether to their mouth.
Here are some of the benefits of Beech Wood Teethers.
1. Beech Wood Teethers are Sustainable
This Purebaby wooden teething ring for babies is made from beech wood. Beech wood is uniquely sustainable in that it can be grown in renewable and managed forests. This means that more wood can be grown to replace the trees that have been used and cut down.
2. Naturally anti- bacterial
Did you know that wood actually has natural antimicrobial properties and is therefore naturally antibacterial. How cool is that?! As parents, we are constantly worried about germs around our babies so this aspect of wooden teething rings is a huge plus! Not only is it one less thing to worry about, baby teethers are constantly in babies' mouths so this factor is especially important for a product like this one.
3. Durable
Beech wood tethers are far more durable that plastics – which many baby teethers are made out of. This means that your wooden teething ring will far outlast any plastic or cheap teether you could purchase for your little one. The durability of these wooden teething rings makes them last longer, which in turn creates less waste from otherwise disposable products.
4. Chemical Free and Non - Toxic
One of the primary benefits of opting for wooden teething rings over plastic or other popular baby teethers is the fact that wooden teethers are non-toxic and free from harmful leads, metals, BPA, chemicals or phthalates. We want our customers' children to be as safe as possible by providing them with the safest and best products. The safety factor of these amazing wooden teething toys is a major reason why we've decided to stock them and why we recommend them to parents.
View full details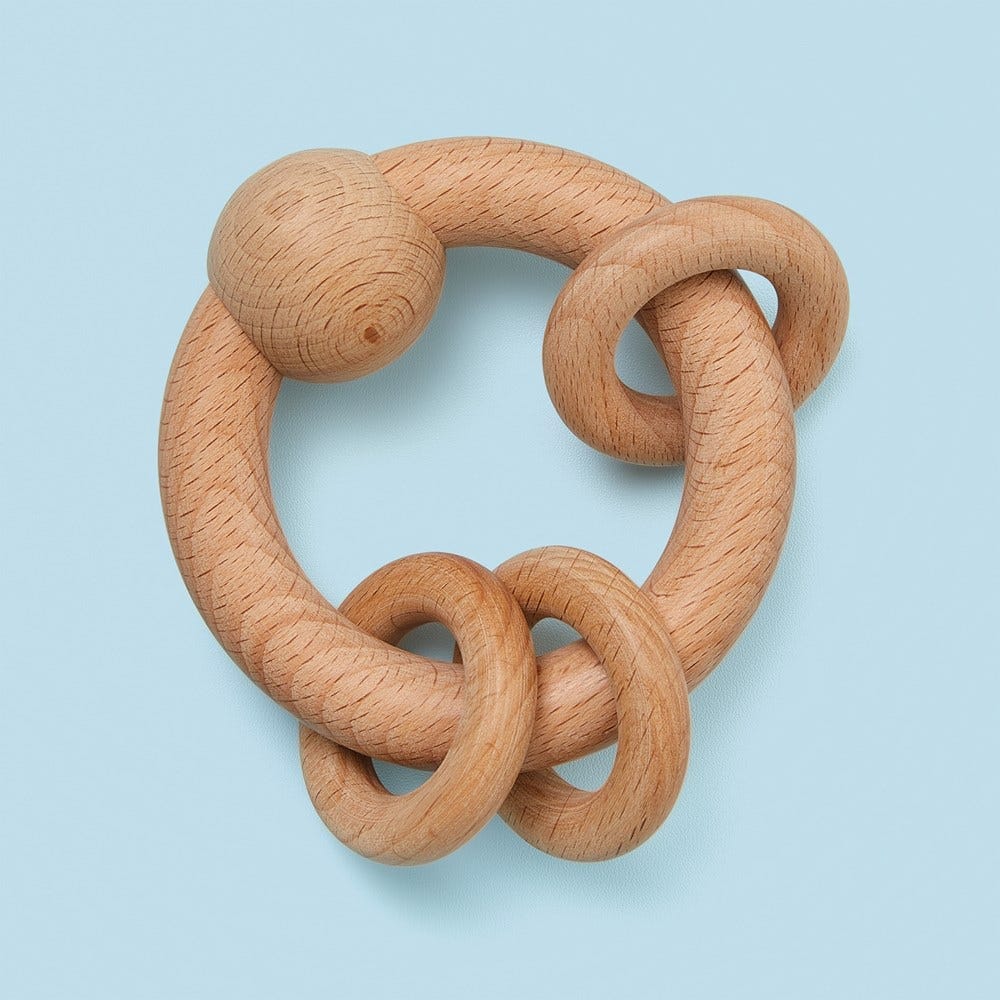 Speedy delivery Australia wide
Add monogram